Hagerstown Town & Country Almanack
T
he Hagerstown Town and Country Almanack, first published in 1797, is the second oldest almanac in the United States. It began in a modest print shop on South Potomac Street in Hagerstown, Maryland and was the creation of colonial printer, John Gruber and his partner and son-in-law Daniel May. Gruber is considered by many to be one of Hagerstown's "favorite sons" right along with Jonathan Hager, the town's founder and namesake. Gruber's almanac has been published continuously for 227 years and is the ONLY almanac in the United States that is still published by direct descendants of its founder!


The Almanack
, as it soon became known, grew in popularity, quickly becoming an integral part of everyday Early American life. For many years hence, it was THE primary source for agricultural, meteorological and astronomical information vital to an agrarian community's survival. The highly-accurate weather forecasts (made over 14 months in advance) were first derived using centuries-old methods but over the many years, the me
t
hod has been advanced, incorporating newer, more reliable and advanced meteorological techniques. And it still maintains it homespun charm offering tried-and-true folk remedies, useful hints and tips for managing the house, farm, and garden, advice for everyday living, and its special form of traditional wisdoms. Millions of copies have been sold and it has been said that the
The Almanack
has made Hagerstown widely-known throughout the U.S. and has given Maryland an 'epicenter' of farming and agricultural life.
Throughout its long history,
The Almanack
has been recognized countless times for its contributions to the development and success of Early American agrarian society (see
Maryland Traditions' 2012 ALTA Award
for Tradition), as well as for making a significant contribution to our national pride (see
Hagerstown Celebrates Star Spangled Banner's 200th Anniversary!
).
Gruber's Hagerstown Town and Country Almanack Company has been recognized by Wikipedia as the 56th oldest company in the United States (
the full list)
and 1512th oldest in the world
(the full list).


Almanack Weather Prognosticator/Meteorologist
Awarded The National Weather Association's
Weatherbroadcaster Seal of Approval!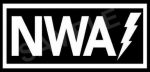 Almanack Weather Prognosticator/Meteorologist, Chad Merrill, was recently awarded the National Weather Association's prestigious Weatherbroadcaster Seal of Approval! The association's Weatherbroadcaster Seal of Approval is earned by broadcasting meteorologists who pass both a rigorous written exam and an on-air evaluation by a group of panelists. The NWA Weatherbroadcaster Seal of Approval program was launched in 1982 to promote quality weather broadcasting. According to the National Weather Association, only 1,045 meteorologists currently hold this honor. Click here for The Cumberland Times-News coverage of his great achievement. Congratulations to Chad, who not only provides The Almanack with its weather forecasts (14 months in advance!) but also works as senior meteorologist for both Earth Networks in Germantown and Nowcast Weather Radio Network.
August: Return of Beneficial Rainfall
Inflated water bills to keep up with the lack of rainfall best describes the summer of 2022. As we look ahead to August, what are the main driving weather patterns for western Maryland and the Potomac Highlands and are heat and dry weather relief on the way? Almanack Weather Prognosticaor Meteorologist, Chad Merrill answers these and other questions about August's weather in his monthly forecast appearing in the Cumberland Times-News. Read it here now.
2023 Hagerstown Town and Country Almanack Now Available!
The Gruber Almanack, LLC proudly announces the release of the 2023 edition of J. Gruber's Hagerstown Town and Country Almanack and its availability for sale more than a month earlier than in the past, and again, beating the competition to the newsstands! This popular regional favorite, famous for both its 227 years of continuous publication and its impressive track record predicting the coming year's weather, will be available for purchase at grocery, pharmacy, hardware, book and other popular retail stores beginning July28th. Click here for a complete list of retailers and their locations but you can order a copy right here and have it delivered right to your front door!
Almanack Weather Prognosticator Provides Forecasts for Bishop's Events!
Hagerstown Town and Country Almanack Weather Prognosticator, Chad Merrill, announces that he will be providing
Bishop's Events
weather forecasts and updates for the days of their sponsored running events that are scheduled throughout the Northern Virginia, Southern Maryland, Greater Fredericksburg areas, and the Potomac Highlands.
Click here
for his latest one.
July: No Shortage of Hot Weather!
June felt like a whiplash to the system in western Maryland and the Potomac Highlands. The temperature ranges were mind-boggling, and rain came in short spurts. Now the questions to answer include, "Will July deliver an outright persistent heat wave?" and "Will rain quench the garden?" In his monthly article for the Cumberland Times-News that appeared in the that appeared Saturday, June 25 edition, Almanack Weather Pronosticator/Meteorologist, Chad Merrill, provides the answers to these and more questions that you can read all about here.
The Almanack Makes History Again with Gibbs-Smith Education!

In mid-May of 2021, the publishing house, Gibbs Smith Education, approached The Almanack, asking for support to provide historical backgrond on John Gruber, colonial printer, and more specifically, his Hagerstown Town and Country Almanack. to be included in a new text book for intermediate grade social studies curriculum. Aligned to meet new Maryland State Social Studies standards, the new text book entitled, Maryland: An American Adventure 1780–Present tells the complete story of the state and its nation's growth over more than two centuries. Heavily illustrated with color maps, charts, photos, and illustrations, this is an indispensable tool for students to engage with both Maryland and American history, from its earliest days to the present day. Gibbs Smith used content from several vintage issues of The Almanack to depict rural life during this period, highlighting John Gruber's contribution to the agricultural way of life. Click here for more information on this and other text books and associated curricula from Gibbs-Smith and click here for the actual page in the new text book where The Almanack's content is used, along with associated questions for the students to discuss.
John Gruber Recognized by
The Washington County Historical Society
The Washington County Historical Society recognizes John Gruber in its article entitled,
'Enjoy the Hagers-town Town and Country Almanack? Thank John Gruber — 'the German Printer''
, appearing in Hagerstown, Maryland's own Herald-Mail on Sunday, March 13, 2022. The article, written by William Maharay, President of the Board of the Washington County Historical Society, focuses on the printing legacy of the colonial printer, including his famous publication,
The Hagerstown Town and Country Almanack!
Click
here
for the full article.