Charles W. Fisher, Jr. - The Almanack Editor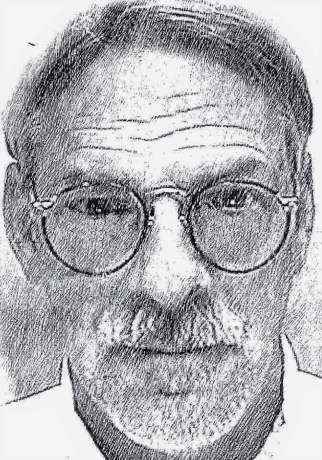 Charles W. Fisher, Jr. (or Chad as he has been known throughout his life) took over the editorship of The Hagerstown Town & Country Almanack in 2001 when his father, Charles W. Fisher, retired after serving in that position for 27 years. Fisher represents the direct ancestral link to John Gruber, founder of The Almanack and carries on a family tradition that spans over 224 years and 5 generations.
Fisher was born on May 23, 1949, grew up in Bucks County, Pennsylvania, and attended Neshaminy High School. After graduating from The College of New Jersey, where he earned a Bachelor of Science degree in Secondary Education / History, he spent 5 years teaching Advanced Senior American History and Social Studies in the Greater Egg Harbor Regional School District, Mays Landing, New Jersey
In 1980, Fisher joined the IBM Corporation as a Customer Engineer and soon advanced to technical computer sales where he served as a sales executive from 1983 to 2000, marketing information technology systems to major telecommunications and media corporations such as AT&T, Bell Laboratories, Lucent Technologies, The New York Times, CBS, Inc, Capital Cities/ABC, and NBC. From 2000 to 2005, Fisher developed and maintained IBM Small and Medium Business territories in the Philadelphia / Delaware Valley Area, managing both direct-sales accounts and business partners acting on IBM's behalf. In 2006, he led the electronic storage sales effort within the Pharmaceutical Industry supporting AstraZeneca, Bristol-Myers/Squibb, Glaxo-Smith Kline, Johnson & Johnson, Merck, Novartis, Pfizer, and Schering-Plough.
In 2007, after 27 years, Fisher retired from IBM and now, along with editing annual editions of The Almanack, distributing its monthly newsletter, and managing its website, he also provides operational/marketing support for his wife, Judith's personal styling and esthetics business, and plays drums in a local Beatles tribute band.
Fisher has 3 sons: Charles III is currently living with his family of 5 in Alabama , served in the United States Marine Corps and after a career as Regional Sales Manager with Dixie Homecrafters and Gutter Guardian, Inc., is now a Post Tensioning Specialist for Structural Technologies in Alabama; Geoffrey resides in Bolivia, North Carolina, is a graduate of Temple University's College of Liberal Arts, served as an intern with the State Department in 2012, was a volunteer research assistant at The David Library in Washington's Crossing, Pennsylvania, received a Master of Arts degree from The American Military University, Manassas, Virginia in 2017 and is currently doing volunteer work at The North Carolina Maritime Museum in Southport, North Carolina; Jonathan is a graduate of Johnson & Wales Culinary Arts School, Providence, Rhode Island. He is currently the head pastry chef at The Edition Hotel in West Hollywood, California.